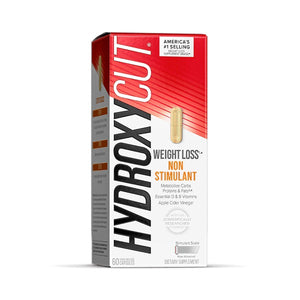 Muscletech Hydroxycut Non Stimulant
Hydroxycut Non Stimulant was designed to deliver the weight loss results you've come to expect from Hydroxycut, without the stimulating effects.
USE:
Take 2 capsules with a glass of water two (2) times daily, approximately 30 to 60 minutes before your 2 main meals. Do not exceed two (2) capsules in a 4-hour period and/or four (4) capsules in a 24-hour period.