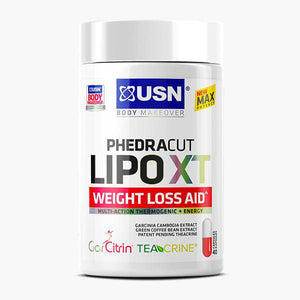 MULTI-ACTION THERMOGENIC
PhedraCut Lipo XT is an advanced, multi-action thermogenic weight loss aid formulated with scientifically-researched patented ingredients that are designed to boost energy, assist with fat burning, metabolism rate and help reduce cravings.
USE:
It contains a blend of patented ingredients formulated to assist with better and faster thermogenic action*, boost your metabolism, suppress cravings and enhance all-day energy. This formulation has been designed with optimum absorption to help you get the results you want. *Only effective when combined with a balanced, energy-restricted eating plan and regular physical activity.
Phedra-Cut Lipo 2014 40's
Phedra-Cut Lipo 2014 40's
Very effective
Liking this product!!! I recommend!
Great product
This is very good for weight loss. Les effects se manifeste après deux semaines .